Hi everyone again!
I have to admit that last night AC360 made me laugh, and God knows I needed to! I'm really liking the What is a Christian? series. As someone who was raised in a predominant Catholic country and private schools, I am surprised to know how "invisible" the Roman Catholic Church is in the USA, how different it is of what the Church calls "Separated Brothers" and how apart they are in political views. For Catholics, everyone non catholic will just go to hell, don't bother in even thinking otherwise. I can't recall to ever discuss the Book of Revelations nor the Rapture ( a core for Evangelicals ) in any Bible class. They also sort of play it cool with Muslims - until the PapaNazi-, because contrary to Protestants and Evangelicals, they acknowledge the Virgin Mary, and the Jews... well lets just leave it there... what can you expect from a church that brought you the Crusades, the Inquisition and the Opus Dei? Have you ever ventured within an Old Catholic Church or Cathedral? Are you familiarized with its art? They are the pioneers of S&M! If most of the USA population would have been exposed to it, probably they wouldn't be so scared of Mel Gibson's The Passion of the Christ. And the women's role in the church... well think more of the Taliban. After all there is no difference between the Burqua and a Nun's Habit. And some nun's - The Carmelites - are not even allowed to be seen by men. The church believes that women are to serve men. That's it!
The madness, Rosie is a train wreck waiting to happen, and "The Donald" is just a plain misogynist homophobe douche bag.
Nick Denton's stable got it all wrong, it is called AGING.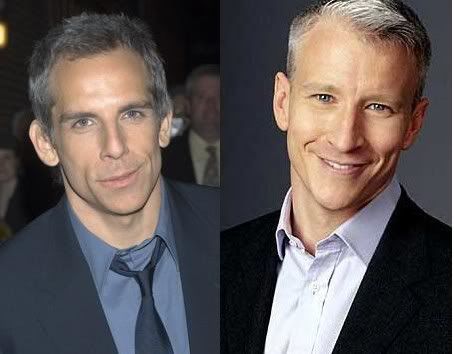 And after all the bickering, attacks and questioning, the former AP photojournalist's story was corroborated, again, this time by CNN Senior Producer, Charlie Moore, so yes, there is a great possibility to meet people of other media when you are attending a junket...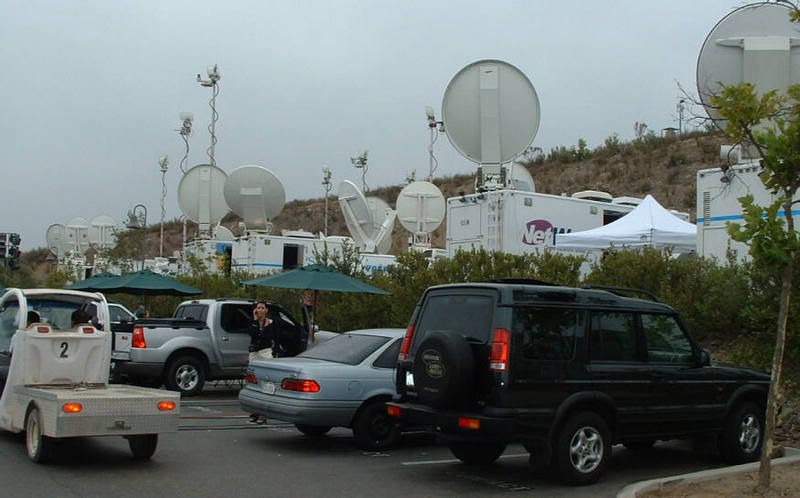 And this I just have to share with you... is this guy on crack? Check the last item!